BATH TIME
Photography and Book Design
Project Info - Phase One
Purpose of the project is to create an experimental portrait, using the camera as the only tool.

Bath Time was created experimenting with double exposure and one light source.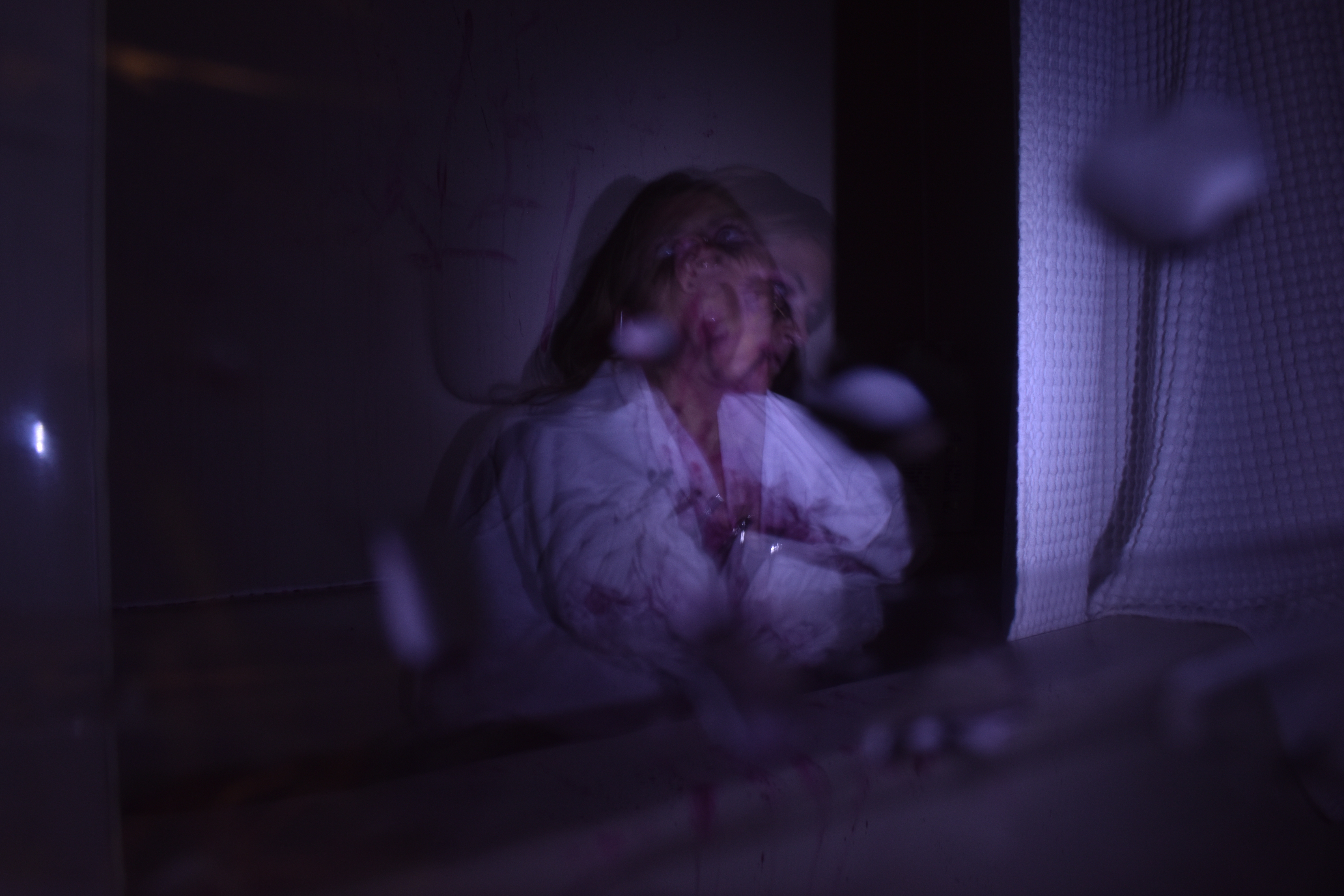 Final Image
Creating this photo was a tough process, timing when the model should move and how long each exposure should be. The part that I wanted to achieve were the white eyes being the main focus of the photo and how the composition of the heads look like it was turning straight at you.
Another tough process was the light, I slightly moved it during the exposure time and this took a lot of trial and error. I chose this final photo because not only does the white eyes beam at you but, the light lights up the demon's body and some of the scene to make you realize where you are.
Project Info - Phase Two
Making two book covers, the first one using the experimental portrait and the second one making a typographical version of the first book.
The two-part series are based around the concept of a family being stuck in the house with this demon and contacting the police about it.
Credits:
Model - Elinor Franklin :]